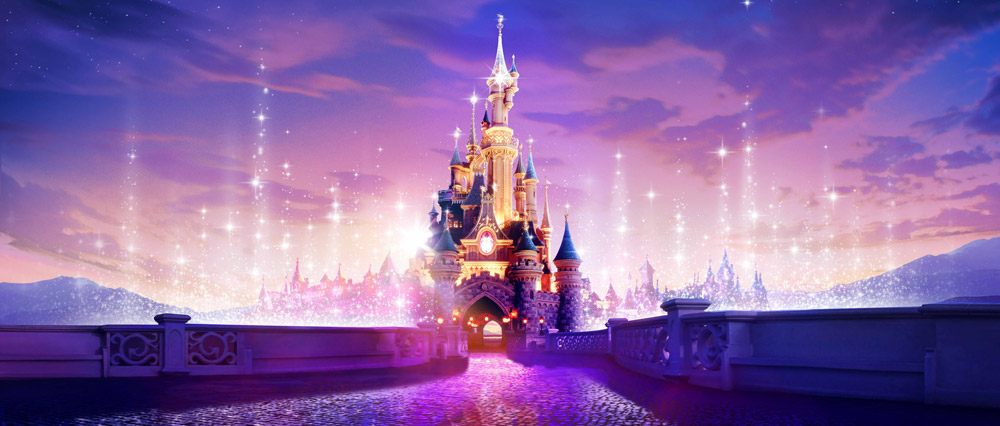 EuroDisney. The place of childhood dreams, and the destination for our next family holiday. With just over a week to go, I should be excited. The problem is that I can't stop thinking about our last holiday, and wonder if we are destined to face the same struggles this year.
Our last holiday promised to be a great family break. We found a good deal at a hotel in Banff in Canada. It looked like a castle and the family were excited about the prospect of skiing. We had prepared the children for what to expect and made sure that we took plenty of their favourite toys to play with while we were out there for the week.Unfortunately, the trip was memorable for all the wrong reasons.
When I think back to that holiday, I remember my son struggling each morning with the demand of needing to grab breakfast and the early bus to the ski slopes, his being torn between wanting to ski and struggling with following the ski instructor's guidance, the hotel security being called to our room because of my son's multiple meltdowns, and the most horrendous long-haul flight home when he had an
epic meltdown on the plane
.
We had not fully appreciated how much additional demand the holiday would put on my son and we were not braced for the impact it would have. We had thought that having down days would be enough to keep his anxiety within manageable limits, but the major change of time zones, changes to daily routines and the bus trip to the ski slopes was more than he could cope with. In turn, his behaviour was more than I could cope with.
As a parent, it is hard to explain how traumatising having to deal with extremely challenging behaviour can be. Especially when you are away from home and away from safe surroundings. It threatens to remove all joy from situations, especially when you fear the behaviour before it even happens. Our lives are spent anticipating and planning for challenging behaviour and trying to
work out the underlying reasons for challenging behaviours
when it does happen. It is constant and exhausting, and we will usually do anything to avoid situations which require this extra level of management.
Heading to EuroDisney is the complete opposite of avoiding demanding situations.
I want to be excited I really do, but I can't forget our last experience and the difficulties we had. My stomach is in knots. Are we trying to do the impossible? Will my son be able to cope with the long train ride, the crowds and three days of being on the go as we try to get round the park? Will the excitement of the park be too much for him to handle?
To be honest, he is not the only one I am worried about. Will I be able to cope? I am not a big fan of queues or crowds either, and I don't like being on the go from morning to night. I like my downtime time, and being able to take time out. Will I be able to cope with no time or space to myself, along with having to keep my son on an even keel, and being on full altert to watch over the kids as we walk around the big park?
You may be wondering, why do it. I often do. Then I remember the memories my kids take away from these holidays. The fun of the snow, and the horse sleigh ride. My son remembers the thrill of skiing when he finally got going, and being able to swim beneath the stars in an outdoor heated pool. He doesn't remember the meltdowns, the security or the general struggles.
I have been following the brilliant
Disney posts from Kids on Tour
which have been great to get hints and tips on what to expect. We have started to plan what we are going to do and have been showing the kids what they can expect via people's blog posts and youtube videos. The kids are excited to head to a place where fairytales come to life and they will be able to meet some of their favourite characters.
I wish I could forget about the challenges of last year and be excited about this year, but I know that I won't be able to stop worrying until we are there and know whether it will be alright or not. I want it to be ok, and I want it to be fun. Fingers cross, this year it will be.